Since 2012, Resume Genius has helped transform job seekers into people with jobs.
From downloadable resume templates and easy-to-use builder software to up-to-date advice on resume writing, cover letter writing, and interviews, Resume Genius provides a huge swath of job-hunting resources for people all over the world.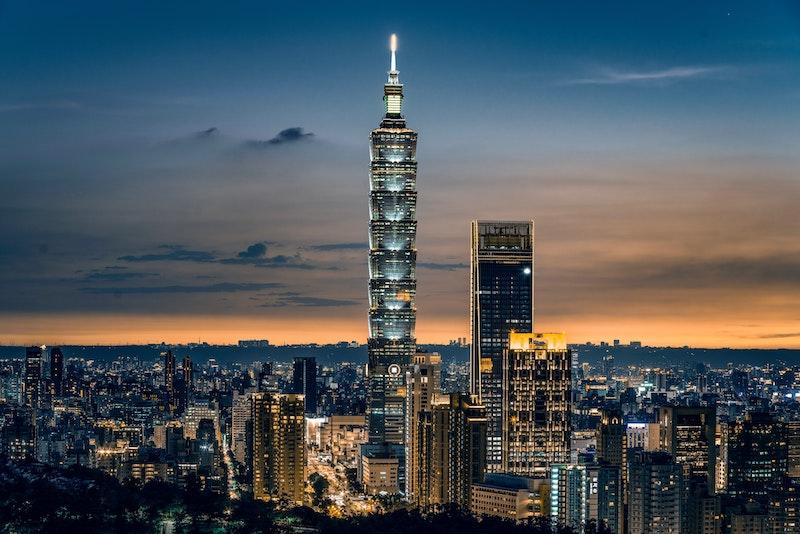 On January 4th, 2021, Resume Genius opened a new office specifically for marketing functions in Taipei, Taiwan. If you're interested in joining our marketing team and think you have what it takes to succeed here, throw your hat into the ring (not literally, sending us an application with the requested documents should be good enough).
Current job openings are for the following positions:
Digital Content Writer
Resume Genius is seeking aspiring (or experienced) Digital Content Writers to write English web content and drive users to our American and British websites. The main requirement to work with us is to have a strong English writing background and a keen eye for editing English content to meet our US and UK users' needs best. Experience in Search Engine Optimization (SEO) is a plus, but not required.
Once you've solidified yourself as a vital contributor of web content, opportunities to grow into other roles will become increasingly available. For instance, there are chances to work on the strategic implementation of SEO tactics, as well as increase our brand voice across the web via link building and PR.
Job Description
Content work
As a Digital Content Writer at Resume Genius, some of your content-related responsibilities include:
Writing articles in English that are clear, well-organized, and adhere to our established branding guidelines
Editing English copywriting (product, blog, and more)
Analyzing and dividing keywords into groups based on user intent
Fitting keywords naturally into blog articles and landing pages
Creating outlines based on a combination of competitor research, keyword analysis, and logic
Refreshing existing content to ensure it's optimized for SEO and hits upon user intent
Helping outreach efforts by writing professional emails and creating content for other websites
SEO work
Various SEO-related tasks you'll be tackling as a Digital Content Writer are:
Making sure our web properties are optimized to provide the user with the best experience possible
Determining why certain pages are underperforming and proposing potential solutions
Collaborating with designers to create user-friendly, SEO-forward page designs and graphics
Collaborating with developers to ensure our websites are running smoothly
Identifying performance issues with our websites and either fixing them yourself or working together with the right people to get them fixed
A/B testing important pages to make sure they're best helping the user get what they want
Requirements for candidates
All Digital Content Writer candidates must have:
a Bachelor's Degree plus two years of related work experience OR a Master's degree // higher
Very strong English writing and editing skills
The ability to use Google for research purposes
A willingness to learn new concepts
The ability to work well alone as well as with others
Strong analytical, organizational, and time management skills
Problem-solving and critical thinking skills
Interest in SEO or online marketing
Plusses for candidates
While not required, we prefer Digital Content Writer candidates to have:
Experience with Search Engine Optimization (SEO)
Experience using SEO-related tools like Google Analytics, Google Search Console, SEMRush, and Ahrefs
Experience using Google Sheets // Microsoft Excel
A basic understanding of HTML (or better)
Experience using WordPress or other Content Management Systems
How to apply
5/12/21 UPDATE: This position has been reopened. Be sure to follow our instructions closely if you want your application fully reviewed by our team.
If you're ready to apply, please click the following https://boards.greenhouse.io/resumegenius:
Resume
Cover letter explaining why you're the ideal candidate for this position
Writing samples of 300+ words (no maximum length, at least two samples)
Completed grammar test: click here to begin
UI / UX Designer
Resume Genius is looking for a UI/UX Designer to create and improve the visual elements of our website.  As a UI/UX Designer, you will be gathering and evaluating user requirements, in collaboration with SEO, analytic, product, and the content team. Designing user interface elements like menus, tabs, and widgets to improve the overall website performance is at the heart of what we expect from you.
Duties and responsibilities
Design high-quality interfaces for landing pages, web applications
Follow the latest design trends and techniques
Produce wireframes, user flows, style guides, design prototypes, and design specifications
Collaborate with Product and Marketing teams to ensure your designs are built on specifications and standards
Incorporate input from the team, along with data from users and testing, to improve on and implement design solutions
Execute all visual design phases from concepts to final delivery
Stay up to date on current UI/UX design practices
Maintain an organized repository of the design team's visual assets
Technical Qualifications
3+ years professional experience as a UI/UX Designer, working on both desktop and mobile design products
An outstanding online portfolio that displays not only a visually stunning array of web and mobile designs, but also your design process with ideation, prototyping, and iterations
Excellent problem-solving skills — being able to translate complex interaction patterns into functional and effective designs.
Proficient skills in Sketch, Photoshop, Illustrator, or other similar design software
Knowledgeable with Invision, Zeplin, Principle, Flinto, Quartz, and Figma
Proactive, adaptable, fast learner with keen attention to detail
Good command of the English language (written and verbal)
Education
BA/Bsc or higher and Arts and Graphic Design (preferred)
Soft skills
Good interpersonal and communication skills
Flexible and adaptable
Self-starter, problem-solver
Able to collaborate with people effectively and efficiently
Able to organize workflows independently and meet deadlines
Have an eagerness to learn and excel in a fast-paced environment
Ability to manage multiple, competing priorities in a fast-paced, constantly changing environment
How to apply
If you're ready to apply, please click the following https://boards.greenhouse.io/resumegenius:
Resume
Portfolio // examples of your work
Video Editor
Resume Genius is looking for an experienced Video Editor to join our video production team. You'll be expected to compile and edit recorded video using the Adobe Creative Suite before converting it into a finished product that creatively reflects the team's vision. You should feel comfortable producing a high volume of work. The ideal candidate should have a track record of editing high production value content.
As a Video Editor, you'll be working closely with our in-house content, design, and PR teams, as well as outsourced freelancers. Your goal will be to help the team release a video every week.
Day-to-day tasks include editing, basic animation, and audio editing. You will also assist with video creation and promotion of video content when not actively editing.
After you've shown your ability to fulfill the core responsibilities of the role, you'll have opportunities to learn and contribute to other aspects of the video production process and marketing for the website.
As a Video Editor at Resume Genius, these would be some of your day-to-day responsibilities:
Collaborate with project leads to present a finished product that reflects their vision
Assemble raw video and use a script as a guide for editing
Digitally splice and synchronize video into a single final product
Add graphics to enhance footage and basic animation to enhance footage
Improve and correct lighting, color, and sound
Select music and sound effects and add voice-overs to enhance footage
Requirements for candidates
Requirements
All Video Editor candidates must have:
A Bachelor's Degree (if local), or a Bachelor's Degree with two years of relevant experience OR Master's Degree (if non-Taiwanese)
Strong video editing skills and extensive knowledge of the Adobe Creative Suite
A willingness to learn new concepts
The ability to work well independently as well as with others
Strong analytical, organizational, and time management skills
Problem-solving and critical thinking skills
Plusses for candidates
The following are not required but would strengthen your application:
Experience using SEO-related tools like Google Analytics, Google Search Console, SEMRush, Ahrefs, and vidIQ to help optimize video content
Experience managing and creating content for highly visible social media accounts such as YouTube, Instagram, and TikTok
Experience using Google Sheets // Microsoft Excel
Example of content you will be working on: How to Make a Resume With No Job Experience
How to apply
If you're ready to apply, please send the following to geoff@resumegenius.com:
Resume
Cover letter explaining why you're the ideal candidate for the Video Editing position
3+ professional video samples (marketing videos, VLOGs, short films, etc.)